Wouldn't it be great to sip on a tea that increases energy, reduces stress, balances the blood sugar and boosts the immune system?
As many of you know, I stopped eating sugar and drinking coffee decades ago, and I love finding healthy substitutes to help others improve their eating habits!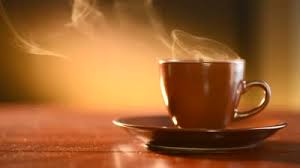 Plus, I am always happy to discover a natural way to boost the immune system, increase natural energy and relieve feelings of stress, for myself and my family.
I started reading about this wonderful tea that the people of India have been drinking for centuries to get these health benefits and more. In fact, many people in India actually grow this herb, which also assists with digestion and is a powerful anti-oxidant.
The tea is called Tulsi Tea and is also known as Holy Basil, a key ingredient in many nutritional supplements, aimed at alleviating stress.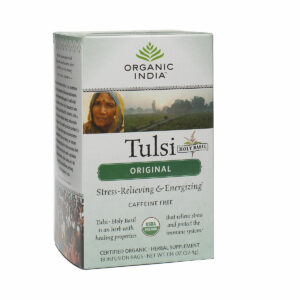 As I researched Tulsi Tea, I discovered that this revered Indian herb possesses dozens and dozens of health-promoting and beneficial plant compounds known as phyto-chemicals. The Tulsi leaves themselves contain essential oils that are a rich source of these health promoting phytochemicals.
I love this tea and wanted to share it with you. Thrive Market sells Tulsi Tea for under $4 with free shipping. I started shopping at Thrive Market online recently, and it's so convenient. I love their values–they are committed to sustainability, helping the environment, and offering free memberships to people who can't afford them. It's a great company to support and their healthy food products are great.
Check out Tulsi Tea at: Tulsi Tea