Slender Cider is a liquid herbal concentrate fresh brewed, using organic, nutritious, premium herbs.  The herbs were carefully selected for their weight loss, alkalizing and cleansing properties.
The proprietary extraction process we use is multi-phase in a 6:1 ratio, insuring the highest quality and greatest benefits.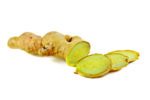 Ginger Root (Zingiber officinale) This heating herb is revered for improving digestion, energizing, and reducing gas, heartburn and bloating.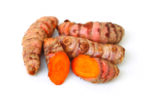 Turmeric Root (Curcuma longa) has been used for centuries to boost the immune system, heal the digestive tract, lower cholesterol, reduce inflammation and for optimal liver and gallbladder health.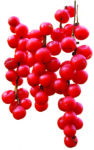 Schisandra Berry (Schisandra chinensis) A powerful Chinese herb that boosts the immune system, balances the body, and supports many organs including the kidneys and the skin. Contains immense antioxidant properties.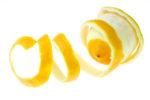 Lemon Peel (Citrus X limon). An amazing liver tonic. Alkalizing and cleansing – helps to normalize the pH of the digestive system.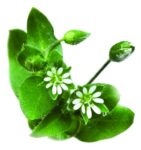 Chickweed leaf (Stellaria media)A hidden gem, this herb purifies the blood and fights inflammation. Known to assist with weight loss, by flushing toxins and unwanted fluid from the body. High in calcium, potassium and healthy fatty acids.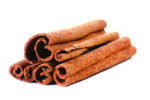 Cassia Bark (Cinnamonum aromaticum) Assists digestion and balances the blood sugar. Fights yeast and fungi. Helps eliminate gas and bloating. Supports a healthy stomach lining and better heart function.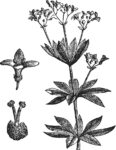 Cleavers leaf (Galium aparine) A rich source of minerals, high in potassium and calcium. Cleanses the lymph system and assists in reducing toxins. Skin tonifying.
Fennel seed (Foeniculum vulgare) Increases the sensation of fullness, contributing to weight loss. Reduces bloating and gas. Soothes digestion and heals the gastrointestinal tract.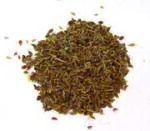 Anise seed (Pimpenella anisum) helps to establish healthy digestion. A calming herb that assists in reducing bloating, heartburn and stress.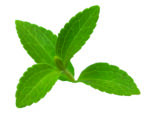 Stevia Leaf (Stevia rebaudiana) Pure, organic Stevia is one of the planet's healthiest sweeteners. In small amounts, it actually balances your blood sugar and creates the sensation of fullness.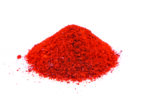 Cayenne pepper (Capsicum annuum) This healing, heating herb is loaded with potassium. A great digestive aid. Stimulates blood circulation, improves blood flow and strengthens the gastrointestinal system.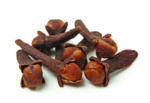 Clove (Eugenia carophyllata Myrtaceae) An energizing herb. Boosts the metabolism. Aids with optimal digestion.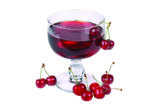 Cherry Juice (from concentrate) Powerful liver tonic. Cleansing. Rich in potassium.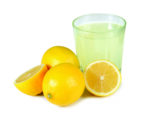 Lemon Juice (from concentrate) (Citrus Limon) Rich in minerals. Known as a healthy appetite suppressant. Alkalizing—great for the pH of the body.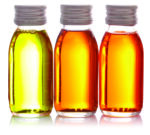 Essential oil Flavoring Blend: 
Added to the formula to supercharge the effectiveness of the herbal blend, this powerful essential oil formula assists in suppressing the appetite. Helps to reduce hunger and promotes smoother digestion.
Essential Oil of Ginger Root (Zingiber officinale) A warming herb that soothes the digestive tract while helping to eliminate gas and bloating.
Essential Oil of Lemon (Citrus limon). Cleanses. Great for the skin. Removes toxins.
Essential Oil of Orange Peel (Citrus sinensis). A powerful cleanser, pulls toxins from the body. Assists strong digestion. Improves mood.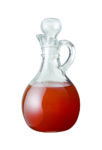 Organic Apple Cider Vinegar is a strong pre-biotic that helps to heal leaky gut and promote stronger digestion. Alkalizes, cuts cravings and balances blood sugar and pH. Helps to suppress appetite and promote weight loss.
In Slender Cider we use only raw, organic, Apple Cider Vinegar, with the Mother.
Green Slender Cider also contains these ingredients: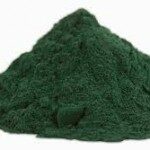 Spirulina: High in protein, this powerful Green Food is loaded with essential fatty acids, calcium, B vitamins, potassium, niacin, iron and magnesium. Lowers cholesterol and balances the blood sugar. A mood enhancer, Spirulina lowers anxiety, stress, and depression. Also considered to be a powerful anti-inflammatory.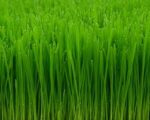 Wheatgrass Rich in protein and chlorophyll, wheatgrass is high in vitamins C, E, B complex and A. Wheatgrass is known to regulate blood sugar and purify the liver. Contains anti-aging, blood building and cleansing properties.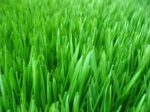 Barley grass Known as a super food, Organic Barley Grass is full of powerful vitamins and life enhancing enzymes. Contains large amounts of Vitamin C, Calcium and Iron along with high levels of B Vitamins, beta carotene, magnesium and potassium. Aids digestion.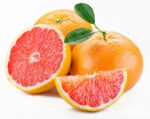 Grapefruit Reduces appetite, cleanses and assists with healthy weight loss. Boosts the immune system and aids in lowering blood pressure and strengthening the heart. Rich in Vitamin C and potassium.
Slender Cider is alcohol free, sugar free, stimulant free, and contains no fillers! Great Taste!
Directions: Mix 1-2 tablespoons Slender Cider or Green Slender Cider Concentrate into a glass of water or your Slender Cider Drinking Bottle, filled with water. You may refill 2-3 times/day.  For best results, sip between meals.

Slender Cider assists with*:
Boosting the immune system
Cleansing the body of toxins
Assisting with healthy, lasting weight loss
Stimulating healthy digestion and elimination
Increasing energy and vitality and reducing stress levels

"Slender Cider tastes so good. I look forward to drinking it everyday. It really makes me feel lighter and more energetic."  Lorraine Watson