Healthy Zucchini Birthday Cake
A great way to celebrate healthfully!
Ingredients
2 cups whole wheat pastry flour or coconut flour or almond flour (if gluten sensitive)
1/2 tsp. baking soda
3 tsp. baking powder
1/2 teaspoon ground cinnamon
1/2 teaspoon ground cloves
pinch of ground nutmeg
1/3 cup organic, melted coconut oil
2 cage free eggs
1/4 cup organic, pure coconut milk
1 cup grated zucchini
1 cup golden raisins, soaked in boiled water, with soaking water
1/2 cup chopped, dry roasted pecans
1/2 cup shredded coconut
Directions
Preheat oven to 350 degrees.
In a bowl, mix together flour, baking powder, baking soda and spices.
In another bowl, blend oil, eggs and coconut milk.
Add dry ingredients to wet ingredients. Mix.
Fold in grated zucchini, raisins and nuts.
Pour the batter into a well-oiled glass baking pan.
Sprinkle coconut on top.
Bake for 30 minutes.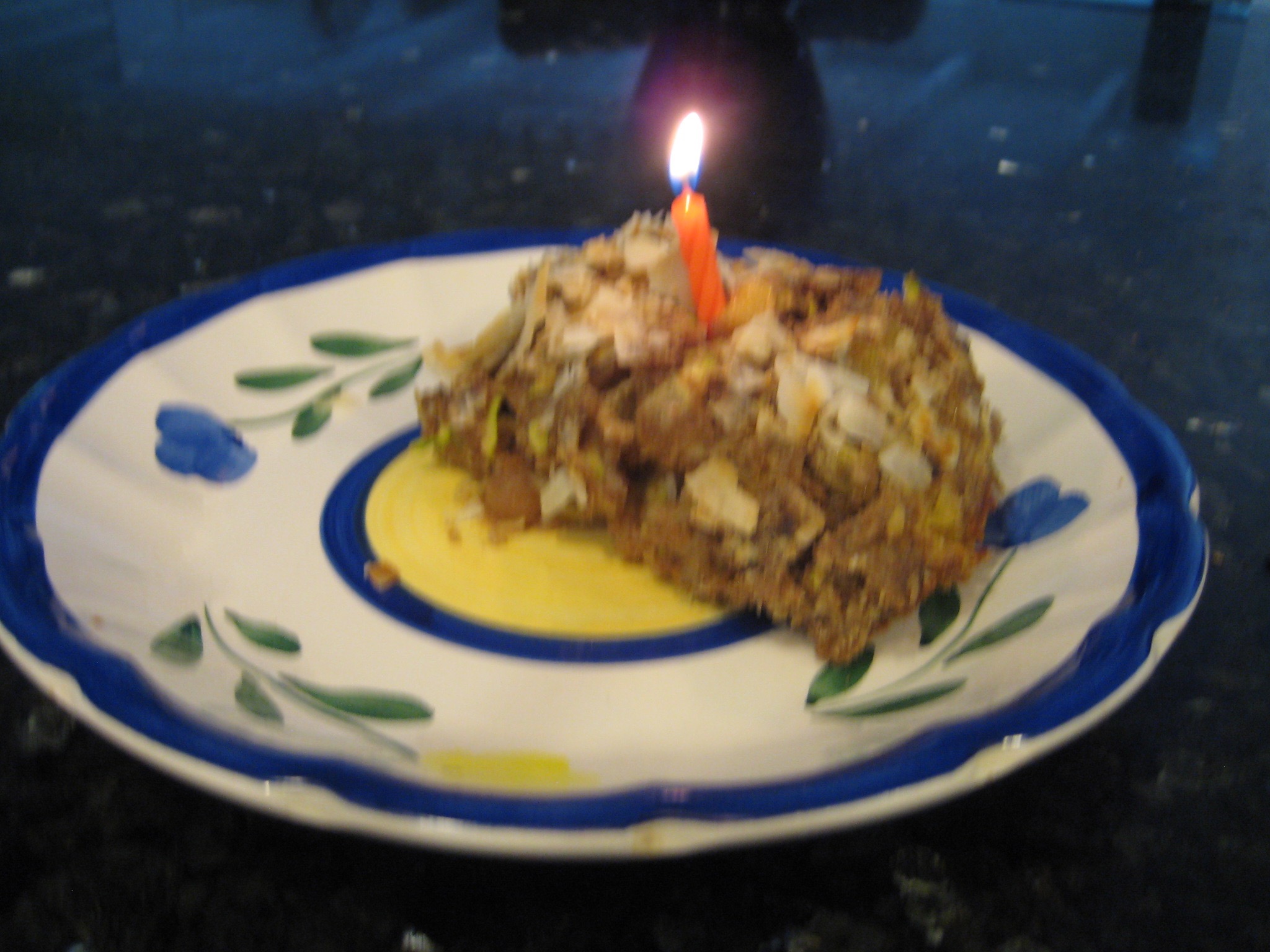 Healthy Zucchini Birthday Cake
Now you can celebrate while staying committed to healthy eating!