When you drink Slender Cider, you're not only getting the benefits of raw, organic Apple Cider Vinegar, with the Mother, but you are also getting amazing health benefits from the 11 nutritious herbs in the formula.
These herbs are rich in vitamins and minerals and are known for their healing properties.
Some of the therapeutic herbs in Slender Cider that aid with digestion, alkalizing, appetite control and energy are Cayenne, Turmeric, Cinnamon, Ginger and Cleaver's Leaf.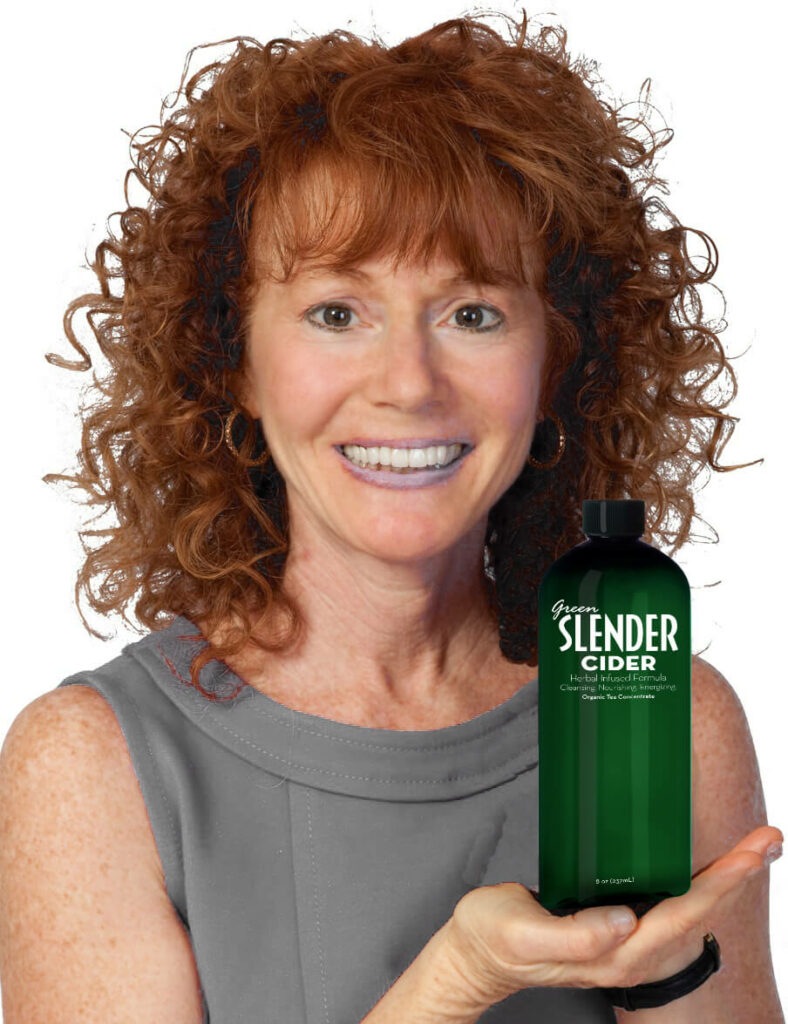 Eat organic fruits and vegetables and think positive thoughts. Slender Cider is a wonderful aid to your daily healthy lifestyle.
An Alkalizing, Energizing Herbal Weight Loss Concentrate
Slender Cider is crafted with 11 specialty herbs and a proprietary essential oil blend, in a base of organic apple cider vinegar.
Slender Cider is a delicious, liquid herbal concentrate, that you can drink straight or mix with water. For best weight loss results, we recommend adding 1-2 tablespoons to your drinking bottle filled with water, refilling 2-3x/day and drinking daily.
Slender Cider has no alcohol, no refined sugar, no artificial sugar, no fillers and no caffeine. Slender Cider assists in balancing your blood sugar and bringing balance to your body.
Each bottle has 32 tablespoons, and a serving size is one tablespoon. Slender Cider is only 5 calories per serving and is made with organic, high quality ingredients.
A Slimming, Healthy, Energizing Concentrate
An organic herbal concentrate that uses premier super foods and specially selected, whole herbs that work together to decrease appetite, promote healthy metabolism, revitalize and rejuvenate your cells and create vibrant energy and well-being.
Just add 1-2 tablespoons Slender Cider and water to FREE Slender Cider Drinking Bottle, for a delicious, satisfying, healthful drink.
People tell us Slender Cider helps them to cut down on or eliminate soda, coffee and junk food, and feel great!
Low-cost!!
Give It A Try, Risk Free!
The bottom line is, for much less than the price of dinner at most restaurants, you can get all the benefits of an all natural, healthy food and premier herbal concentrate made with organic ingredients that can help you drop unwanted pounds, increase your natural energy and help you to feel great in a way that is truly priceless.
BONUS:  When you order 3 bottles of Slender Cider Concentrate (up to a 90-day supply), get 3 FREE Slender Cider Drinking Bottle, an $11 value, plus FREE Shipping (while supplies last).