Hypnosis Can Get to Root of Fear of Change to Lose Weight
By Gary White, The Lakeland Ledger
Rena Greenberg doesn't swing a gold watch from a chain in front of anyone's eyes. She isn't prone to statements like, "You are now becoming very, very sleepy," or "At the count of three, you will become a chicken."
Greenberg says hypnosis in reality bears little resemblance to the versions commonly seen in TV shows and movies, where the practice is distorted for sinister or comical effect. But Greenberg says the pop-culture caricature does get one thing right. Hypnosis, she says, is powerful.
For nearly two decades, Greenberg has deployed hypnosis as a method to help others lose weight, and she claims many dramatic success stories from her one-day seminars. The Sarasota resident holds a seminar tonight at Winter Haven Hospital.
Greenberg, author of The Craving Cure, recently published by McGraw-Hill, says hypnosis helps people overcome subconscious obstacles to changes in behavior, whether that means eating less and exercising more or giving up cigarettes.
"People think, oh they're going to have some big hypnotist tell them what to do or knock them over the head with a 2-by-4, but it's really helping people connect deeper inside themselves beyond the voice of doubt or fear that says, "I'll never change," or "I'm stuck with these beliefs about myself," said Greenberg, 46. "And they realize that's not true. We have the ability to change, and it doesn't have to be a struggle when we connect into the deeper mind or deeper heart."
Darryl Schumacher of Plant City attended Greenberg's seminar at a Tampa hospital on January 3, 2006, when he weighted about 310 lbs. He had struggled with excess weight all his life, embracing countless diets that never yielded more than short-term results. Seeing a newspaper ad for the seminar, he recalled a cousin who had slimmed down after a hypnosis session.
Schumacher arrived at the seminar with some skepticism, but he said within days his habits changed dramatically.
"I noticed in a couple days I was pushing away plates of food," said Schumacher, 54. "I noticed I didn't have the desire for sweets and junk food. The desire was gone; there was no struggle, no craving. I started craving things I'd never eaten before, healthy food. Then I got the desire to start walking and getting active."
Schumacher said changes grew from suggestions Greenberg made during the 45-minute group hypnosis session. He said he has lost 120 pounds and 18 inches off his waistline, and he supplied verifying photos. Two years ago, Schumacher said, he couldn't climb a flight of stairs without pausing to rest, and these days he regularly runs in 5-kilometer races.
Greenberg's seminars follow a simple format. She spends the first half discussing the conflict between the conscious goal of losing weight and the unconscious traits that undermine those efforts, patterns she said often trace back to childhood "programming." Greenberg follows with a group hypnosis session, having the participants close their eyes and relax to receive affirmations about their capacity for changing habits of eating and activity.
Greenberg compares the hypnotic state to the half-conscious mode we pass through on the way to sleep. During the hypnosis segment, she tells participants their eyes are locked shut and demonstrates the power of suggestion by commanding their arms to levitate.
"It is an altered state, it is a trance," said Greenberg, a slender woman with curly, red hair who speaks with a pronounced New York accent. "People respond at different levels. Some go into a light state of hypnosis, others go into very deep states. What people say to me is my voice becomes their voice."
Greenberg said hypnosis bypasses the critical, self-judging mind to reach the childlike, optimistic mind, the "soft spot" that often remains buried except for emotional moments like a wedding day or the birth of a child. She said the process creates new "mental movies," as people envision themselves eating wisely and being physically active, and replaces negative self-images with positive ones.
"I think the bottom line is the only way to have success is to change your inner programming," Greenberg said. "Some people may just do that on their own, and that's great, but as far as dieting—it just doesn't work. It's just the road down to deprivation. The minute you go on a diet, you're waiting to go off it. It's a psychologically temporary situation."
Popular-culture caricatures notwithstanding, hypnosis has gained some scientific acceptance. Michael Nash, a psychology professor at the University of Tennessee, wrote favorably about the practice in the July 2001 issue of Scientific American. Nash cited a finding from the National Institutes of Health that hypnosis can be effective at alleviating chronic pain.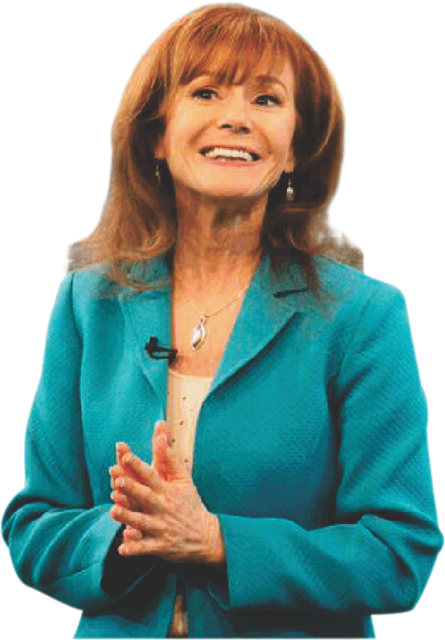 Greenberg realizes may people view hypnosis with skepticism, which is why she holds her seminars in hospitals rather than just renting commercial space. She allows anyone unconvinced by the orientation session to leave without paying the $79.99 fee.
Nat West, vice president of Winter Haven Hospital, said Greenberg presented letters of recommendation from other medical centers in pitching to hold her seminar there.
"We've had our own programs on weight loss for employees, I just thought this may be an interesting approach," West said. "We thought, 'What the heck; we'll give it a chance."
Schumacher said he didn't feel an immediate transformation during the hypnosis session, but he said he soon found a previously missing control over his appetite. He followed Greenberg's instruction and listened to a 20-minute recording daily for 30 days after the seminar.
"It's not like the TV version," he said. "every change that happened to me I felt perfectly normal about . . . People don't want to hear that, but it was easy. The hardest thing I had to do was decide when to buy clothes."