Eating clean, healthy food is essential to balancing your blood sugar and getting into the fat-burning zone.
Trust me, I know from personal experience how confusing it can be to eat healthier because too many food products are disguised as healthy options but, in reality, are very harmful to your health and actually can cause you to gain weight.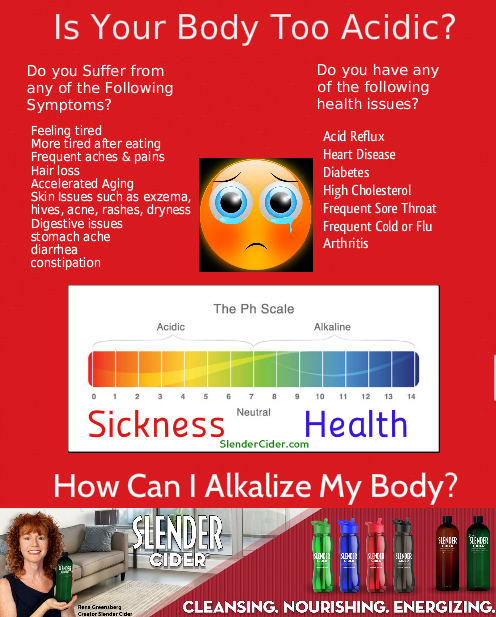 That's right! Even if they are labeled as low-carb or low-calorie or low-points, these fake foods could be increasing your hunger, cravings, and desire for more of those wrong foods.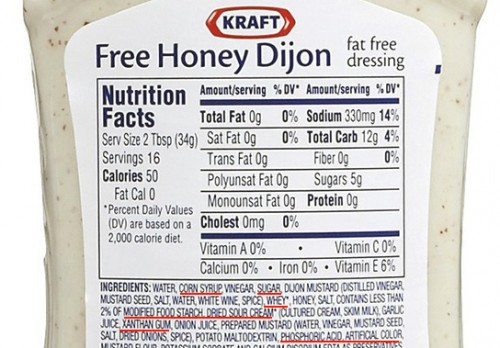 A lot of clever marketing by the food and diet industries have tricked people into thinking that foods labeled "sugar-free, "low-fat," or "lite," are healthy when they are not. The proof is on your scale. Until my client's stop eating these types of foods, the scale always starts to creep back up.
How do you really know if a food is healthy if you can't trust the claims on the front of the package?
By reading the ingredient panel on the back. You may be surprised to discover that the diet salad dressings, crackers, granola, and healthy bars and shakes, you thought promoted health, have ingredients listed that you can't even pronounce.
If you don't recognize an ingredient as a real food, there's no reason to put it into your body.
Your body, which houses your mind and spirit, should be treated as a sacred vessel for your life force, and be honored as such. Your body is not a trash-can.
Those pseudo-foods not only are unhealthy, they actually throw off your metabolism. They prevent fat-loss, clog up your digestion and alter the systems of your body so you don't even know when you're actually hungry anymore.
Worse, these toxic ingredients get stored as more fat on your body, where you want it least—on your hips, thighs, arms, butt and belly. And, because the chemicals are created in a lab, they are made to be addictive, causing you to want more! And the problem with sugar and food addiction isn't just your weight. It's your overall health!
Benefit Checklist of Slender Cider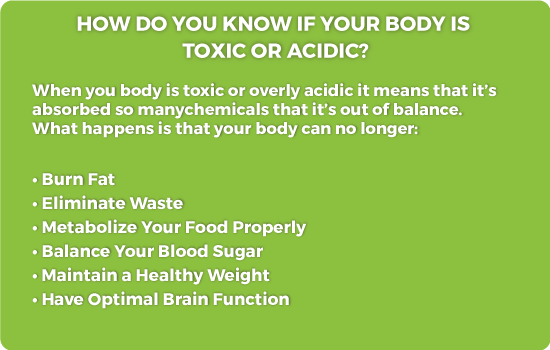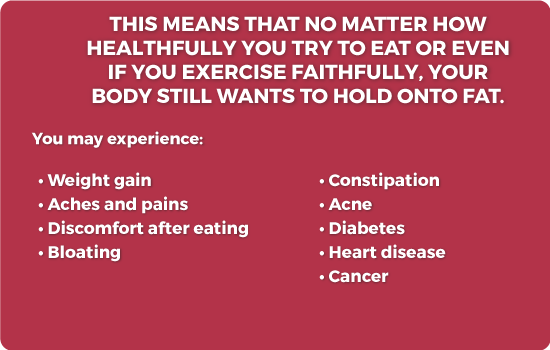 According to the National Institute of Health, each year over 1 million Americans and over 10 million people throughout the world will be diagnosed with cancer.  90–95% of these cases are preventable and are due to lifestyle and the ingestion of environmental and food-related chemicals.
Don't Blame it On Your Age!
Isn't it time to pay attention to the warning signs? If you just continue to let your body become more and more acidic and keep absorbing harmful toxins into your body, your symptoms will only get worse.
Most people blame these symptoms on their age—but it's not your age—it's that the toxic overload is too much for your body to bear! But it's not enough to just try to clean up your diet, although that's a very good step in the right direction.
What's more important is to clean out the chemical toxins that are already in your body, wreaking havoc with your metabolism, making your body sluggish. and holding onto fat.
How can you get rid of the chemical toxins that are already in your body? You know exactly which toxins I'm talking about! The ones that are blocking your weight loss, making you tired, sick, frustrated and fat. Simple . . . by cleansing and alkalizing.
Now, lately we've been hearing a lot about cleansing. But unfortunately, extreme cleansing or starving yourself can actually be more harmful. The best way to lose weight, get healthy and get your metabolism to function optimally is by bringing your body back into balance, gently, and naturally.
Could you be suffering from Toxic Overload?  
Ask yourself these questions to find out:
Do you feel tired or have low energy?
Do you crave sugar, carbs or too much food?
Do you feel more tired after you eat?
Do you have any aches or pains?
Do you get headaches?
Is your digestion upset often?
Are you bloated or do you have gas?
Do you have diabetes?
Are you pre-diabetic?
Do you feel depressed or have mood swings?
Do you reach for caffeine often (coffee, soda, chocolate)?
Do you eat fast food on a regular basis?
Are you overweight?
If the answer to three or more of these questions is yes, then it's time for you to cleanse your system and take your life and health back!
The reason you want to cleanse is to get rid of any toxic buildup that is keeping you stuck and preventing fat loss. It's so important to cleanse healthfully to give you the lasting RESULTS you desire.
Amazing healing with Slender Cider®
"I have had wondrous benefits by taking Slender Cider daily for almost two years. Your formula is fantastic! I've been taking two capfuls of Slender Cider in ice water every morning when I rise. When I went to my oncologist recently she discharged me!! After 4 years of biopsies, this was wonderful news! I also learned that I had released 15 lb. since I had last seen her 6 months prior. The only thing I am doing differently is taking the two capfuls of Slender Cider in the morning!"
 . . . One year later:
"Since I last wrote you, I have now released a total of 38 pounds!  The many health benefits I have experienced because of taking Slender Cider daily are truly amazing.
I congratulate you for having the vision, tenacity, and perseverance to create Slender Cider as a gift to those who are enlightened enough to take it daily.   It was genius, really, when you look at the ingredients and the way it is so lovingly prepared.  I know you must have met many dead ends in creating it, but you persevered! I am grateful."
–  Joy M.
Compare Slender Cider to Other Cleansing Options
| | | |
| --- | --- | --- |
| Cleanse Comparison | Cleanse with pills, powders, shakes | |
| Cost   | $37 – $42 day | $1-$5 day |
| What you Eat  | Pills, powder-based shakes, very limited solid food. | Delicious, real, clean, healthy solid food while sipping on Slender Cider concentrate, mixed with water, in between. |
| Typical Results  | Hunger, weight loss followed by extreme weight gain when you resume eating normal foods. | Feeling good, fewer or no cravings, more energy, better skin, improved wellness & health, weight loss. |
| Side Effects  | Irritability, mood swings, sadness, hunger, digestive issues, erratic blood sugar, low nutrient levels. | Confidence, enjoying healthy foods and fewer or no cravings, feeling stronger and healthier, improved digestion, more energy, younger looking skin, optimal body function. |
| Overall Difficulty | Very Difficult | Easy  |
No More Starving Yourself! Lose Weight Safely!
Isn't it time to stop the yo-yo dieting?
With Slender Cider as your ally you will begin to prefer real, whole, clean food that taste delicious. This way of fueling your body is a great foundation while you are losing weight. As your body cleanses, you will lose your cravings for harmful, rich, sugary, carbohydrate foods.
When you starve yourself by having only liquids, or very tiny amounts of calories or points, like so many crazy AND nonsensical diets tell you to, it's completely unrealistic and you end up harming yourself, gaining all the weight back that you've lost, and more!
With Slender Cider, you can get your Sugar Divorce NOW and lose weight easily and healthfully.
It's time to stop the extreme dieting, and just get healthy—mentally, physically and emotionally!
Cleansing and weight loss should be pleasurable and with Slender Cider, it is!
You can reverse the damage to your organs. How?
By increasing the alkaline environment in your body, with Slender Cider and by eating alkalizing foods like vegetables, nuts and most fruits, your organs can start to release the toxic chemicals they've been holding on to. Eating alkalizing foods and drinking Slender Cider will naturally begin to decrease the inflammation in your body.
Choosing the right foods, along with the therapeutic effects of sipping on Slender Cider throughout the day, will help you to divorce Sweetie, and lose inches and pounds, fast-tracking your weight loss results!
Alkaline Foods
Slender Cider will help you accelerate your weight loss, avoid the pitfalls of the past and break through those frustrating weight loss plateaus. The key to success is taking in the right nutrients to optimize your health, balance your blood sugar and get your body into 24-7 fat burning mode.
And the best part is that Slender Cider tastes great!
You still get to eat delicious foods that you will love, but Slender Cider helps you choose more wisely when you eat and how much you eat! No more night eating! No more binge eating! You'll notice a difference in just 7 easy days!
So how can you actually lose weight and divorce sugar for good?
By eating whole, real, clean, unprocessed food, from the earth, that nourishes and sustains you and only when you are physically hungry. Adding Slender Cider to your daily water-drinking regime, to flush the fat out, cleanse, alkalize, nourish & energize you.

POWERFUL INGREDIENTS:
11 Premium, ALL ORGANIC Herbs!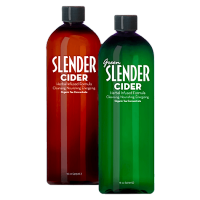 SlenderCider® is a premium herbal product that ONLY uses time-tested, whole, organic, therapeutic herbs in a 5:1 ratio,using a multi-phase extraction process, so that you get the most complete benefits possible
Enjoy delicious, healthy foods while you lose weight!
Slender Cider makes it easier to eat less by increasing a feeling of fullness in the stomach. Slender Cider helps you to lose weight naturally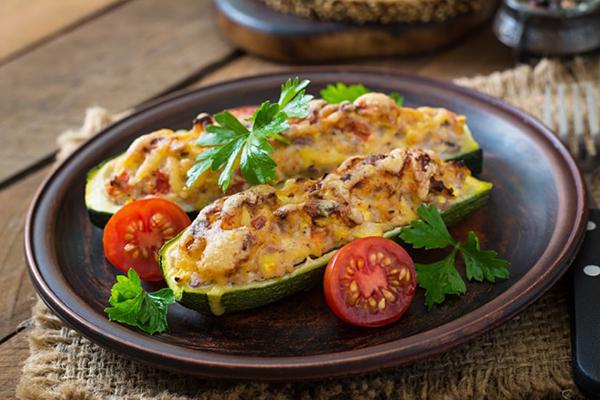 and healthfully, cleanse your system and feel energized. While you are drinking Slender Cider and losing weight, it's easy to enjoy your favorite Sugar Divorce fat burning recipes to maintain your results and keep your body healthy & clean. Here are just a few of the delicious healthy recipes that make weight loss & wellness easy.
Join the Slender Cider®Family
Since my own successful Sugar Divorce, I am passionate about wanting to help people get healthy and live a life of fulfillment and happiness. I want Sugar Divorce and Slender Cider to be affordable for everybody so today I am thrilled to discount Slender Cider, more than ever before.
Slender Cider is made with only the highest quality organic ingredients and premium herbs, so it's a very high-end product. That's what places it in a class by itself as opposed to cheap weight loss gimmicks and nonsense that always let you down. Even still, I think you'll be very happy with how affordable Slender Cider is and especially when you see the amazing results you're going to get.
Unadvertised Discount for New Slender Cider Customers!
Get an additional $10 off (or MORE) as a new Slender Cider buyer today, but you must ACT NOW, because this discount is not guaranteed beyond today! Use Coupon Code: Wellness10
You are always protected by our 60 day money back guarantee.
Try it Completely RISK FREE for 60 Days!
More than anything else, I want you to be completely happy and free from sugar addiction. If you don't feel like you've received the value I've promised, or if you're not happy with your results, I'll give you a complete refund (less shipping costs) for 60 days. This means that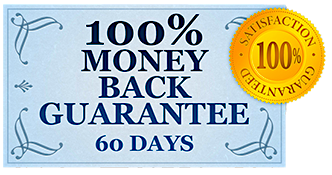 you have two months to try the program at absolutely no risk.
I can confidently give you that guarantee because my clients love Slender Cider and have had amazing results. In fact, I can't wait to hear your success story! FOR BEST RESULTS, use Slender Cider with my Sugar Divorce Master Package.
Isn't it time to finally drop those unwanted pounds by cleansing and detoxifyingyour body with delicious & nutritious Slender Cider?
Then Click this Slender Cider link and get started right NOW! It only takes 7 days to supercharge your weight loss for a bright new future and leave the food mistakes of the past behind you.
"Since I've been introduced to Slender Cider, I'm hooked! The combination of the 11 healing herbs and super foods with the raw apple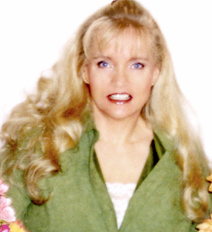 cider vinegar supercharges the absorption of the nutrients and enzymes. I also love that Slender Cider contains no alcohol, no stimulants, no fillers, and no refined sugar. It's a natural concentrate that the entire family will love. I recommend Slender Cider to my clients. They've lost weight consistently by drinking it daily and report having more energy, vitality and a greater sense of well-being."
Best-Selling Author and World-Renowned Nutrition Expert
Isn't it time to finally drop those unwanted pounds by cleansing and detoxifying your body with delicious & nutritious Slender Cider?
Then click the button below and get started right NOW! It only takes 7 days to start your Sugar Divorce, supercharge your weight loss for a bright new future and leave the food mistakes of the past behind you.