I was just thinking about Halloween's gone by . . . remembering the fun of watching my girls dress up and go trick-or-treating.
This year?
To say the least, it's completely different.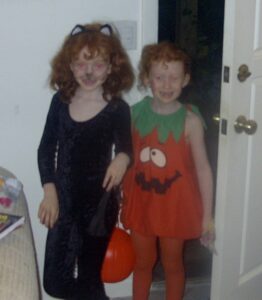 Every day we are impacting by how much the world has changed.
For me, especially now at Halloween, I'm reminded of the stark difference between then and now.
It seems like yesterday that we were strolling door to door through neighborhoods that were all decked out with ghosts and goblins.
I have such clear memories of watching my little ones, along with all the neighborhood kids, dressed up, wide-eyed with joy—their pumpkins overflowing with treats . .. joyously shrieking with delight.
There's a sadness and a longing for those sweet and happy days.
Yet, at the same time, what comes with that recollection is a reminder that despite all the losses and changes, there is still so much to be grateful for.
We are all in this together.
We are still here. Finding ways to move forward and make the most of each day.
I truly admire all the ways in which Moms, Dads and Grandparents all across America are discovering new, creative ways to bring out the joy of Halloween.
It reminds me that we can never give up.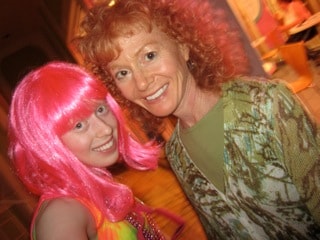 We must always have faith that no matter how trying the times, better days are ahead.
I am reminded of everything that I am grateful for, including this wonderful community of men and women who are prioritizing personal growth and mental, physical & emotional health.
Because whatever each of us brings to the collective is what will ultimately bring the kind of change to our world that we wish to see.
Mahatma Ghandi said, "Be the change you wish to see in the world."
For me, at this stage in my life, Halloween is a wonderful opportunity to embrace transformation.  Especially during Covid, when life is changing like never before.
Though I may be tempted to glance backward, with nostalgia, I have a deep knowing that the most important decision I can make right now, is to stay focused on the here and now, and on creating a better future.
Each day, you and I can do that by investing time and energy in our own self-care.
Of course, that includes eating healthy and exercising to create our healthiest mind and body.
But beyond that, it's having the courage to overcome the disappointment of life's challenges by activating a deeper strength and love, from within.
When the heart opens in this way, we are bathed in feelings of gratitude. The impulse to share that love with others is then awakened.
If you're like me and feeling a little nostalgic today, and perhaps saddened to some degree, I invite you to join me in diving more deeply within to recognize the gifts that can be found here and now.
Ask yourself: Am I ready and willing to create a better tomorrow for myself?
Far from being selfish, when you uplift yourself mentally, physically and emotionally, you are inevitably transmitting love and kindness to the world.
That's because your thoughts and energy radiate to others, without you having to say a word.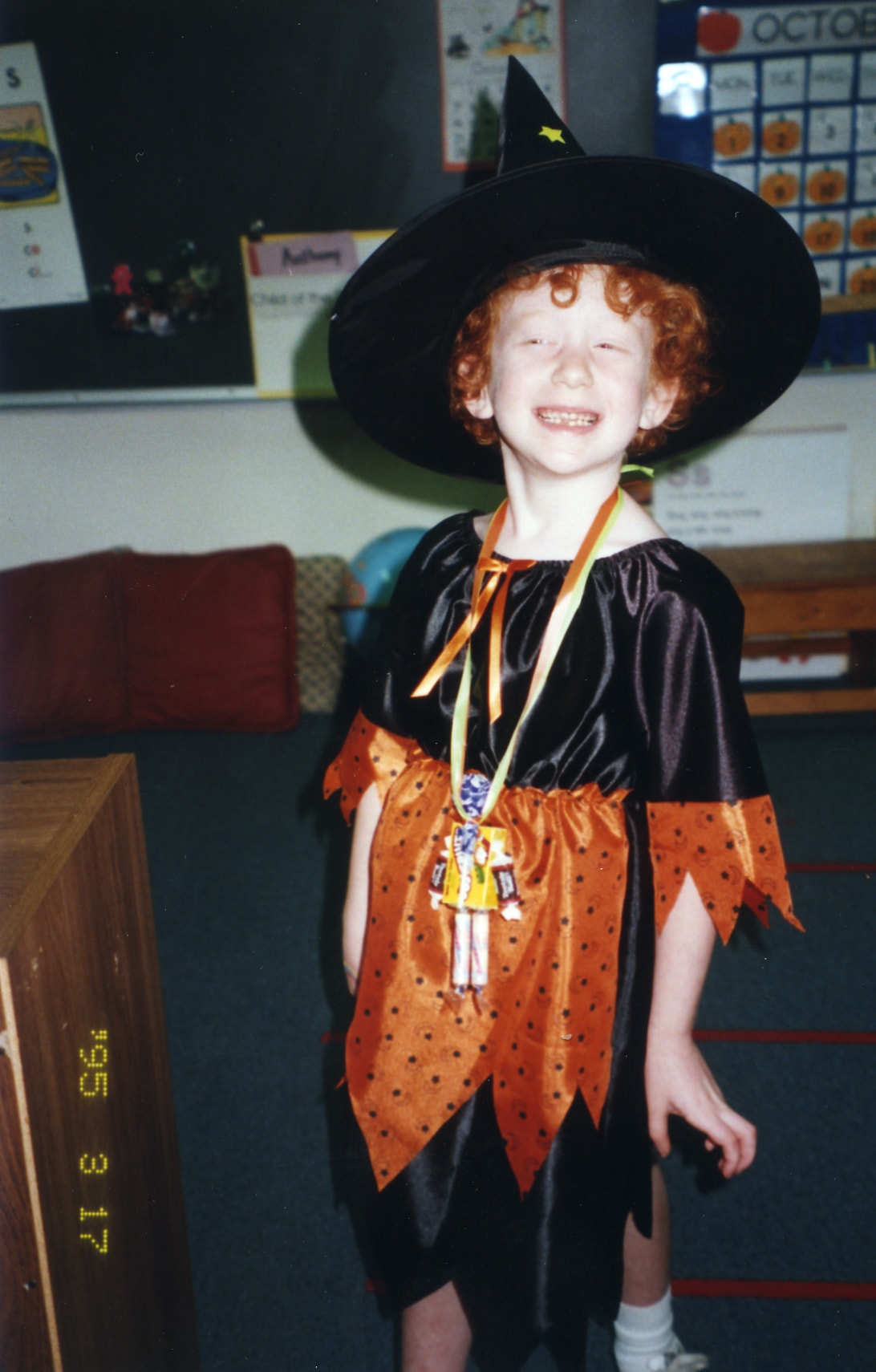 It's time to affirm, both on Halloween altered by covid, and every other day: "Yes! I am ready and willing to create a better tomorrow for myself. I can withstand the storms of life. I am not alone. Strength and resilience are rising up inside of me."
As you affirm for yourself, allow your heart to open and include others. Even when the mind feels separate, the heart knows that we are connected.
We will overcome. We will find health—for ourselves, our family, our community, our country and our planet.
Happy Halloween!
To your health and happiness always,
Rena